SECTIONS | Welcome to the Dancetech-Thomann store.
Synth/sampler/drumbox, sample-CD's, synth s/w
Midiware, sequencers, home keyboards
Rack effects, pre-amps & processors
Monitors, studio mixers/recorders, h'phones, tape
Dj-kit, Pa-gear, small mixers, speakers & amps
Microphones & accessories
Pc/Mac audio/midi h/w & s/w, storage media
Expansion boards, accessories etc
Piano's & organs
Cases & racks & accessories
Top Sellers...
New Products...
Similar Products...
Eminence Delta-15A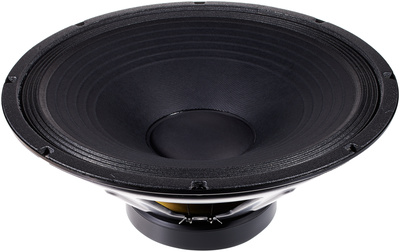 Eminence DELTA-15A, 15" bass speaker, 400W RMS, 800 W Peak, 8 Ohm, frequency response 48Hz - 4kHz, max SPL 100 dB, diameter 384,8 mm, circle diameter 369,9 mm, cutting diameter 352,3 mm, depth 154 mm, weight 6,53 kg, for all high power bass applications including bass guitar.
Delivery prices