SECTIONS | Welcome to the Dancetech-Thomann store.
Synth/sampler/drumbox, sample-CD's, synth s/w
Midiware, sequencers, home keyboards
Rack effects, pre-amps & processors
Monitors, studio mixers/recorders, h'phones, tape
Dj-kit, Pa-gear, small mixers, speakers & amps
Microphones & accessories
Pc/Mac audio/midi h/w & s/w, storage media
Expansion boards, accessories etc
Piano's & organs
Cases & racks & accessories
Mega-Deals...
Top Sellers...
Similar Products...
Stentor SR1400 Violinset 4/4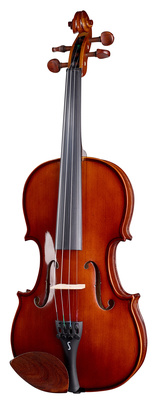 Stentor SR 1400 Violinset 4/4 - beginner's outfit includingbow and case. Spruce top, maple back and sides, pegs and chinrest made of Pau Rosa (Swartzia fistuloides), fingerboard made of Malas (Homalium foetidium), tailpiece with fine tuners.
Delivery prices