SECTIONS | Welcome to the Dancetech-Thomann store.
Synth/sampler/drumbox, sample-CD's, synth s/w
Midiware, sequencers, home keyboards
Rack effects, pre-amps & processors
Monitors, studio mixers/recorders, h'phones, tape
Dj-kit, Pa-gear, small mixers, speakers & amps
Microphones & accessories
Pc/Mac audio/midi h/w & s/w, storage media
Expansion boards, accessories etc
Piano's & organs
Cases & racks & accessories
New Products...
Similar Products...
WS Screen NewMot, 4:3, 300x225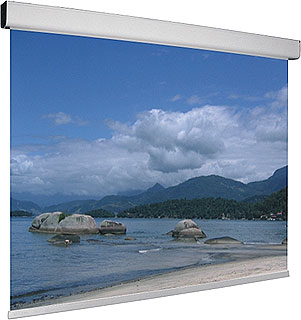 WS Motorscreen - 4:3 aspect, 300 x 225cm screen, 126 x 135mm aluminium housing, adjustable depth, auto stop, heat protection, built for wall/ceiling mounting, off-white.
Delivery prices