SECTIONS | Welcome to the Dancetech-Thomann store.
Synth/sampler/drumbox, sample-CD's, synth s/w
Midiware, sequencers, home keyboards
Rack effects, pre-amps & processors
Monitors, studio mixers/recorders, h'phones, tape
Dj-kit, Pa-gear, small mixers, speakers & amps
Microphones & accessories
Pc/Mac audio/midi h/w & s/w, storage media
Expansion boards, accessories etc
Piano's & organs
Cases & racks & accessories
Blowouts...
Similar Products...
Ultrasone Edition 8 Romeo B-Stock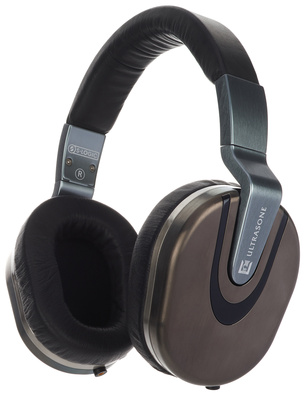 B-Stock, Ultrasone Edition 8 Romeo High End-headphones, closed back, over-ear, dynamic Natural Surround Sound S-Logic PLUS technology, earpads made out of high-quality leather, frequency range 6-42000Hz, Impedance 30 Ohms, sound pressure level 96 dB, 1,2m cable with 3,5 mm plug and Remote Control, weight 263g with cable, 247g without cable, incl. high-quality leather bag, 5 years manufacturer warranty, B-Stock with full warranty, may have traces of use.
Delivery prices