SECTIONS | Welcome to the Dancetech-Thomann store.
Synth/sampler/drumbox, sample-CD's, synth s/w
Midiware, sequencers, home keyboards
Rack effects, pre-amps & processors
Monitors, studio mixers/recorders, h'phones, tape
Dj-kit, Pa-gear, small mixers, speakers & amps
Microphones & accessories
Pc/Mac audio/midi h/w & s/w, storage media
Expansion boards, accessories etc
Piano's & organs
Cases & racks & accessories
Blowouts...
Similar Products...
HH Vector VRE-115A B-Stock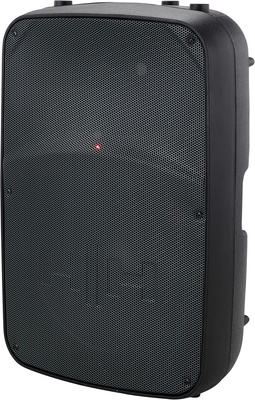 B-Stock, HH Vector VRE 115A, active full-range Loudspeaker, 15 "/ 1", 400 Watt, A / B amplifier, frequency range 50 Hz to 20,000 Hz, 118 dB SPL max., 2x 6.3 mm jack input, 2x XLR input, 1x 3.5mm jack input, 1x XLR link output, Bluetooth, SD card / USB Player (MP3), 2 band EQ (Bass / Treble) for Master, 3x M8 flying points, 35 mm Speaker stand flange, dimensions (HxWxD) 710 x 455 x 395, weight 15 kg, B-Stock with full warranty, may have traces of use.
Delivery prices