Forums - Swap-shop!
Subject: Trade my JP-8080 for Microwave XT or similar
Viewing all 1 messages - View by pages of 10: 1
stonevibe
Posts: 4
Link?: Link
File?: No file
Looking to trade one of my Roland JP-8080 19" Rack synths (yes I have more than one) for a
Waldorf Microwave XT
or similar VA type rack synth.
Could be tempted for something interesting synth wise.
The JP-8080 is the big brother of the JP-8000 keyboard but with 10 note poly, distortion and a
vocoder which the JP-8000 doesn't have
You can contact me at jerrycornelius at mac dot com
I'm based in Exeter UK
Your more than welcome to come try it out and it currently has all three Vengeance X Ploration
sound sets loaded on it.
Thank you for looking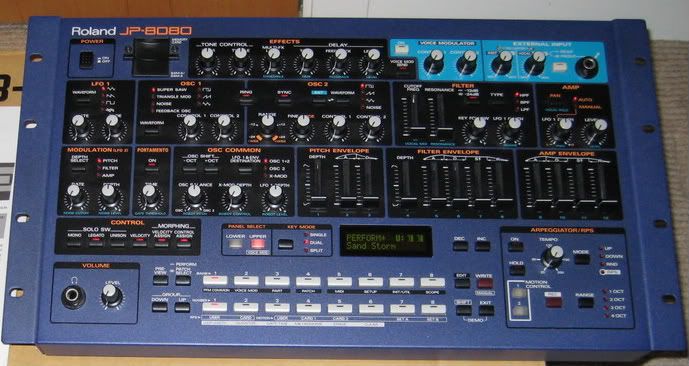 Viewing all 1 messages - View by pages of 10:
1
There are 1 total messages for this topic
Reply to Thread
You need to register/login to use the forum.

Click here to Signup or Login !

[you'll be brought right back to this point after signing up]


Back to Forum